On New Year's Eve, Easter, Ascension,
...we are already fully booked.
You can find free capacities in our Booking plan.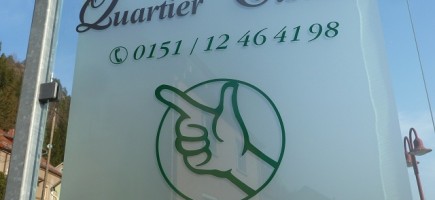 Contact
No matter whether you would like to reach us by phone or email for inquiries or by car or train for your stay - it is of course hassle free.
Quartier Elbblick
Kirschleite 8
01814 Bad Schandau (Postelwitz)
Ms Annett Schulz
Mobile: +49 (0)151 12464198
Email: info@quartier-elbblick.de
Mail shall be addressed to:
Glaswerkstatt Körner
Tharandter Str. 101-103
01187 Dresden
Germany
Contact form