On New Year's Eve, Easter, Ascension,
...we are already fully booked.
You can find free capacities in our Booking plan.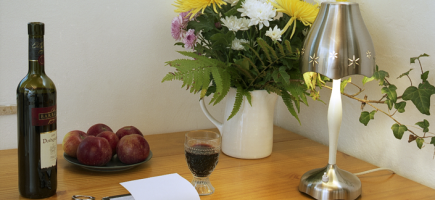 Reservation
The Quartier Elbblick has many beautiful aspects. Its personal ambiance is most certainly one of them. If you have any questions concerning the rooms or the planning of individual leisure activities, do not hesitate to contact us.
When may we welcome you?
We are looking forward to your requests and would like to reserve the most suitable room with the most fascinating programme for you. If you send us your telephone number, we will be happy to call you back. Of course, you can also call us right away: +49(0)151 12464198.
Reservation form